Can Living in a Hotel be Cheaper Than an Apartment? [Pros, Cons & More]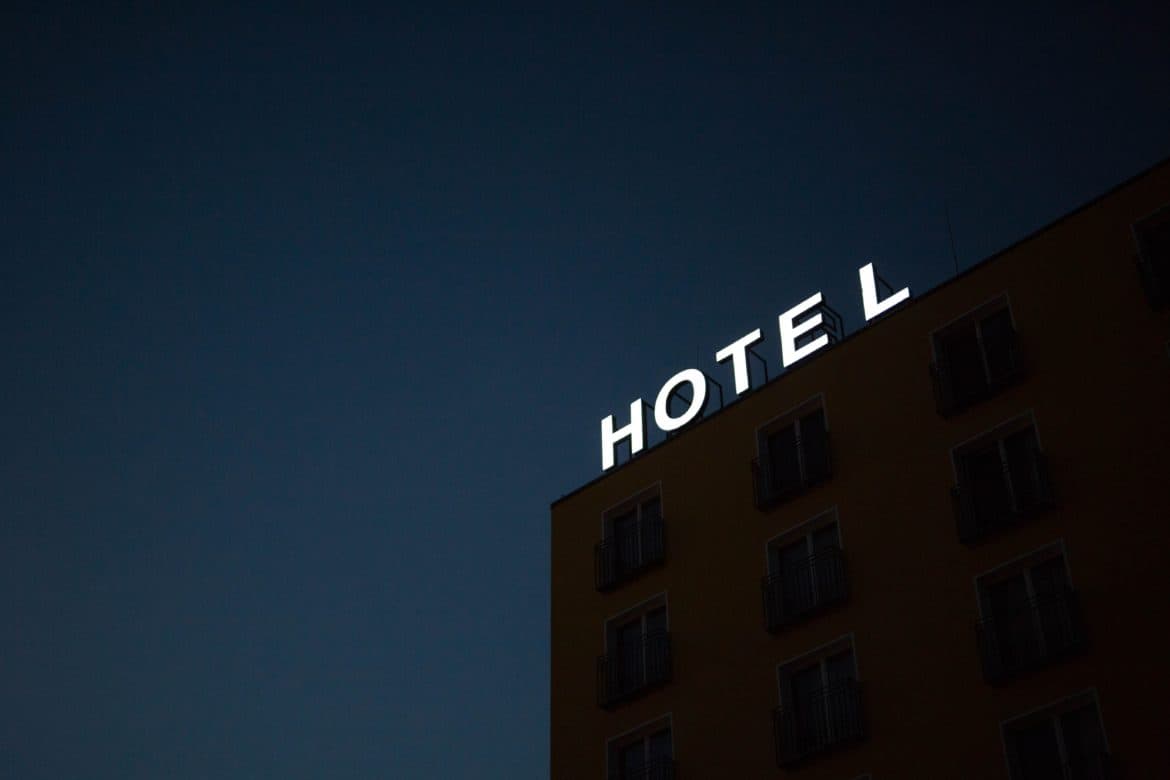 For those who are traveling, relocating for work, or moving to a new city, living in a hotel might not be the first housing option that pops into your head. But there are plenty of advantages of living in a hotel that you just don't get with other housing situations; housekeeping, room service and all-inclusive rent with no extra fees for utilities. There could be additional amenities, like a pool, spa or workout facility on-site. Not to mention that hotels are fully furnished, and move-in ready.
Even so, maybe you simply think it will be too expensive, and brush off the idea. Would you be surprised to know that living in a hotel can actually be more affordable than renting an apartment? Well, it can!
Here is a rundown of why some people are making the choice to live in a hotel—who should consider it, how it stacks up against a housing option like an apartment, the cost comparison, pros and cons and more.
Who should consider living in a hotel?
Most people are used to the stability of a permanent home. Then again, maybe you're not one of those people or your circumstances are about to change. You might work on a contract basis, with jobs taking you to different cities for varying periods of time. Perhaps you just landed an internship somewhere away from your present location. Or, you decided that you want to travel around the world as a digital nomad.
Maybe you're moving to a new city on the hunt for a home, but don't want to sign a lengthy apartment lease while looking at real estate. Or, you already closed on a home and need somewhere to stay after moving out of your current place. Credit could also be affecting your eligibility to be approved for an apartment or you don't have enough capital at the moment for the first and last months' deposit. The are many reasons and scenarios for living in a hotel.
👉 Find extended stay hotels in cities around the world 🌎
Living in a hotel vs. an apartment
With hotels, everything is taken care of—the room will have furniture, utilities and WiFi are included, and a housekeeper will tidy things up for you. Quite often you can get a hotel room with a kitchenette, or you could at least bring a hot plate, so living in a hotel won't be all that different than living in an apartment. And depending on the hotel, you may get access to amenities such as a gym, pool, spa, and more.
With apartments, you can find ones that are furnished and have similar amenities to hotels. You probably won't get daily housekeeping, but the odds are you'll get more space in an apartment as opposed to living in a hotel. If you're only looking for a short-term rental, finding an apartment might prove difficult, but there are websites dedicated to helping you find flexible-term apartments.
How much does living in a hotel cost?
When it comes to price, living in a hotel can be reasonable, but it can also vary greatly depending on your individual preferences. If you want to stay in a luxury hotel with all the amenities, you will pay accordingly. If you're fine with more modest accommodations, you can find a lot of hotels in popular cities with excellent monthly rates, lower than other housing options.
So, how much cheaper can it be than average apartment rentals? As mentioned above, you might be surprised. Here is a quick comparison of the average cost of an apartment per month in a few major cities vs. a hotel in those same cities:
San Francisco
Avg. apartment rent $3,933 per month in 2019
vs. $1,780 at The Admiral hotel
Montreal
Avg. apartment rent $940 per month in 2019
vs. $875 at Cjour hotel
New York City
Avg. apartment rent $3,519 per month in 2019
vs. $1,767 at Studios99 hotel
Picking a hotel location
If you're living in a hotel for a job or contract work—like a travel nurse—it probably makes sense to pick one that's as close to the medical facility as possible. Or, maybe you don't want to be anywhere near your office/place of work after your day is done. In that case, find for a location that suits your lifestyle and hobbies—for instance, living in a hotel near amazing restaurants or outdoor recreation like parks.
Cost is obviously a concern too, so pick a hotel that fits your monthly budget. That might mean you have to live in a hotel that's not in your preferred neighborhood.
How do you know which hotels even offer extended stays for a month or more? Well, we think Anyplace is a pretty good place to start, as we negotiate directly with hotels and secure heavy discounts for stays over 28 days. And, more locations in major cities across the globe are added each week.
What about hotel amenities?
If you'd like to live in a hotel long-term, don't forget to think about amenities. Things like housekeeping, high-speed internet, and cable TV are almost always included. But what about more luxury amenities, like a pool, gym, or laundry service on-site? Everyone has different priorities—figure out what's most important to you and look for a hotel to live in that fits those needs.
Pros to living in a hotel
Flexible—no lease unlike most apartments
Fully furnished space
Convenient locations in cities around the world
Utilities are included
WiFi and cable TV are most likely included, too
Housekeeping
Fresh towels, clean bedsheets
Sometimes free luxury amenities are in the building—gyms, spas and pools
Meet people with similar lifestyles
Cons to living in a hotel
Whether you've considered it before now, living in a hotel can actually be a stellar housing option for the short or long-term. It's an extremely flexible method to live in a city, with prices potentially lower than an apartment. Just remember to balance the cost with the amenities that make you comfortable, and you're sure to have an excellent stay!
---
Where to next? Find flexible month-to-month rentals across the globe on Anyplace.
digital nomad hotels
extended stay hotel
furnished apartment
hotels
how to live in a hotel
living in a hotel
long term hotel
long term hotels