The 4 Best NYC Neighborhoods for Digital Nomads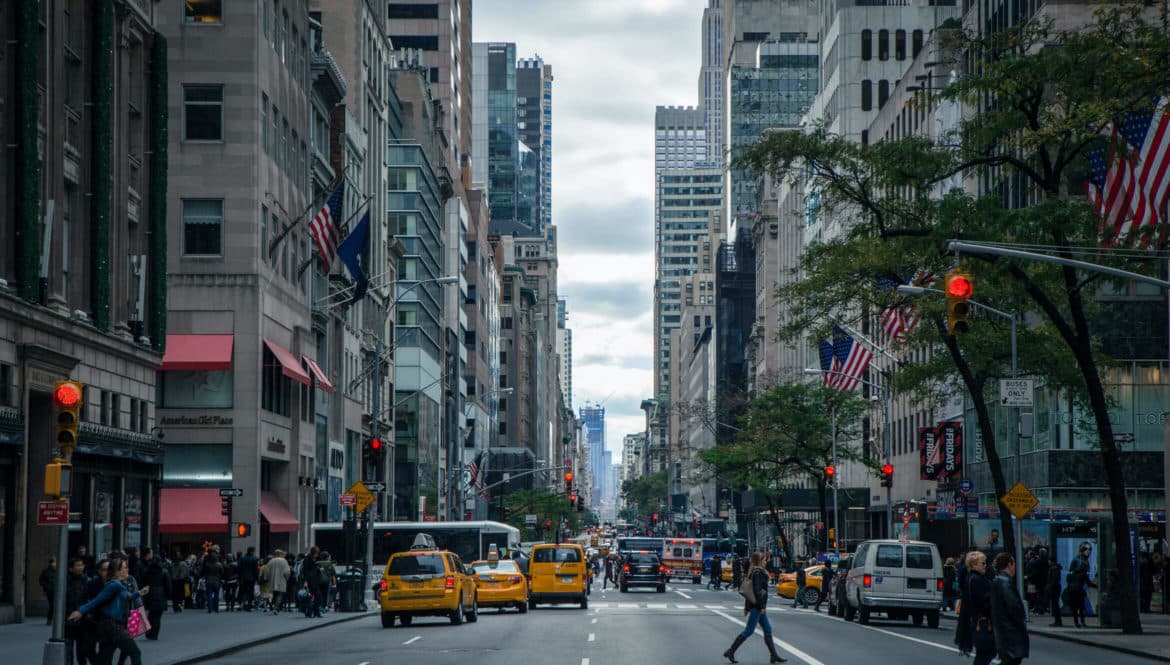 Combining an online career and world travel is a lifestyle that has become more popular over the last decade, and with the new normal in 2020, the world is moving towards a new era where remote work is more convenient than being office-based.
If becoming a digital nomad is one of your next goals, or if you are an experienced one and are craving to spend some time in New York City, we've narrowed in on the best NYC neighborhoods to stay in.
Here are the four best NYC neighborhoods for digital nomads, including information on the costs of living, best coworking spaces, and all the details you should know before taking a bite out of the Big Apple.
SoHo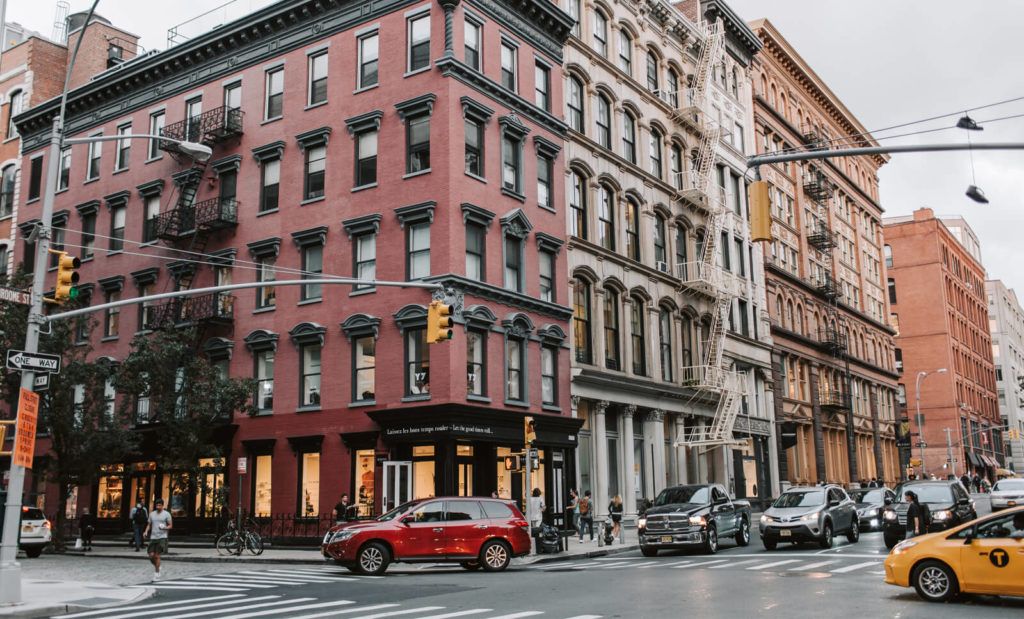 One of the most iconic neighborhoods in NYC, SoHo is well known for its vibrant artistic, cultural, and entrepreneurial lifestyle. Soho is one of the top neighborhoods in Lower Manhattan that features a world-class business atmosphere.
Location
It's very well connected by public transportation to the East and Westside, Uptown, Queens, and Brooklyn, making it easy to access from practically anywhere in the city.
Networking Opportunities
SoHo is a very attractive hub for retailers, freelancers, tech entrepreneurs, and artists. Well-known companies, such as Foursquare, Contently, and Reddit are based in this neighborhood.
International Culture
Many coworking spaces, startups, and large companies are based there, which attracts many talented professionals from all over the world.
Food and Coffee Options
Part of its international scene is defined by the variety of restaurants, ranging from Italian, French, Japanese, Mediterranean, and Latin options.
Coworking Spaces
One of the coolest things about SoHo is its digital nomad and entrepreneurial atmosphere. There you can find nice coworking spaces, such as:
Median Rent
SoHo's median rent is $3,600 per month. It is definitely not the cheapest option to rent an apartment in SoHo, but it makes our list of the best NYC neighborhoods because the location and lifestyle are worth it.
Chelsea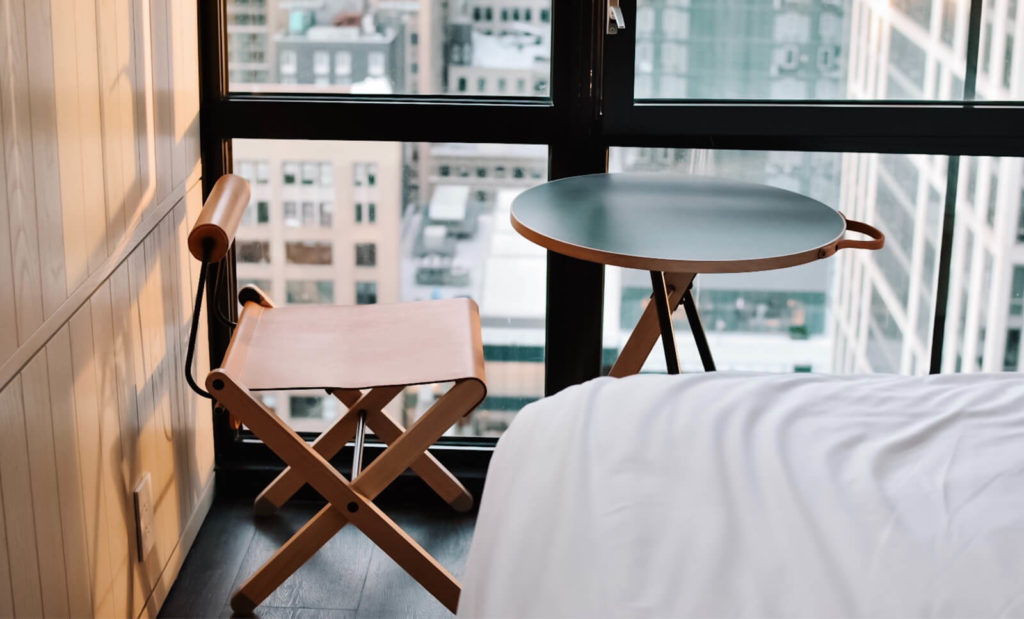 Also known as Manhattan's art district. Chelsea combines art galleries, outdoor lounging, high-rise buildings, fantastic nightlife, and great commuting options to other areas of Manhattan.
Location
It's very well connected by public transportation, making it easy to reach from anywhere in Manhattan. Close to several subway lines, Penn Station, and the PATH Train.
Networking Opportunities
Chelsea is the perfect spot for writers, graphic designers, and artists. Very important companies such as Google, Apple, Venmo, and Nestio are based there.
International Culture
Its vibrant art and fashion sphere make Chelsea a hotspot for international artists and fashion entrepreneurs. It's also home for young professionals that work in the tech industry.
Food and Coffee Options
In Chelsea, everything you need is at your fingertips. From luxury shopping and dining options at Hudson Yards to cheaper yet delicious food choices at the Chelsea Market. There are also plenty of nice restaurants and bars, such as The Tippler, Bathtub Gin, and Gallow Green.
Coworking Spaces
In Chelsea, there is no lack of coworking space options. Here are some of the top ones:
Median Rent
The median rent in Chelsea is $3,462, which is still a reasonable price for its prime location and lifestyle.
Midtown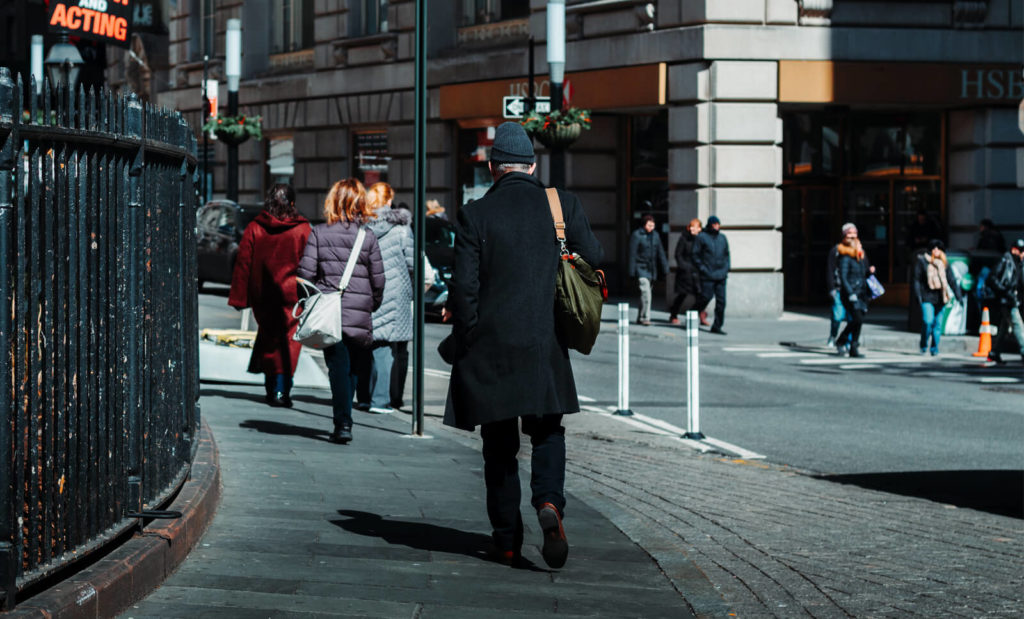 Located in the heart of New York City, Midtown Manhattan is one of the most important business centers in the world. Iconic buildings of the city, such as the Rockefeller Center, and the Empire State Building are located there. The business and financial ecosystems make Midtown a very attractive neighborhood for digital nomads and entrepreneurs who want to soak up the NYC vibes.
Location
It is well connected by the subway, but the stations are usually very crowded. There you can reach the lines 1, 2, 3, 7, A, B, C, D, E, F, N, Q, R, W, and V.
Networking Opportunities
Midtown hosts some of the largest companies in the world, especially in the Media & Entertainment, and Technology industries, such as the New York Times, NBC Universal, IBM, and Bloomberg. This makes Midtown a sort of magnet that attracts artists, actors, singers, techies, and financiers, providing tons of business and networking opportunities.
International Culture
This district can be described as one of the melting pots of NYC, as well as one of the most touristic places in the city. Therefore, it's part of our list of the best NYC neighborhoods because it features a rich international culture.
Food and Coffee Options
As one of the most important financial centers, Midtown's restaurants can be quite crowded, but there are yet plenty of dining options, where you can have business lunches, or drink a very good coffee. Some of its gems are the Grand Central Oyster Bar & Restaurant, and the P.J. Clarke's, very famous for its cheeseburger. There are other tasty options available, such as dim sum at Hutong New York, and Sichuan food at Land of Plenty
Coworking Spaces
Median rent
The median rent in Midtown is $3,750.
DUMBO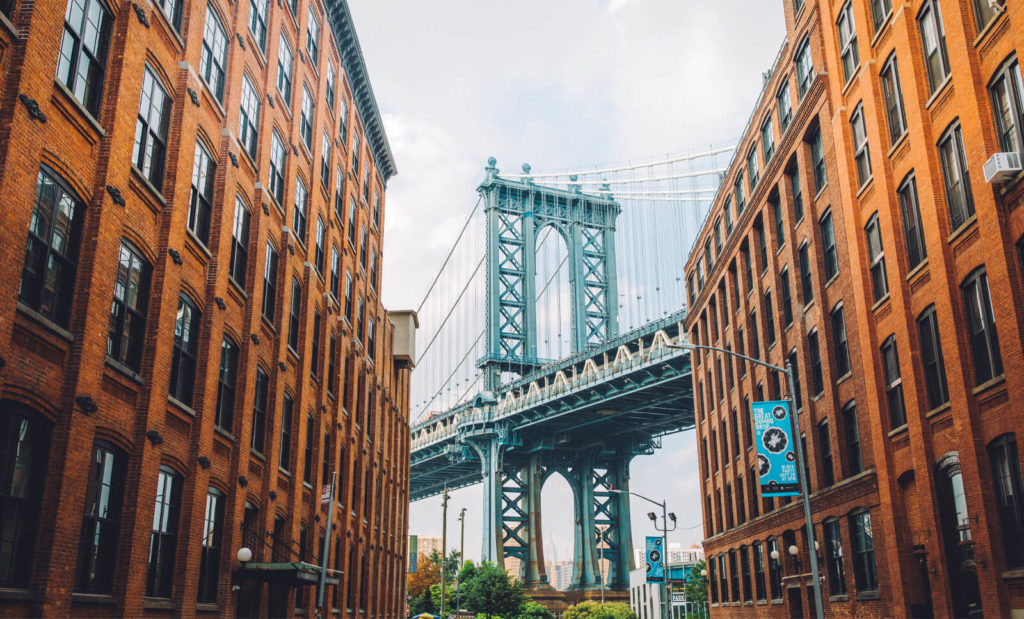 Featuring a relaxing ambiance, yet very close to Manhattan, DUMBO is one of the trending neighborhoods. It has a fascinating history, nice restaurants, breathtaking waterfront views, and it's a very attractive place for tourists and international visitors.
Location
It is located across the famous Brooklyn Bridge, meaning that it is conveniently located between Manhattan and Brooklyn. There is good access to public transportation. You can go to or from there by the subway lines F, A, and C, making it accessible from anywhere by subway. You can also take The East River Ferry that connects this district with Midtown and Financial District, in Manhattan.
Networking Opportunities
DUMBO is the most popular neighborhood in Brooklyn for tech startups, has great coworking spaces, and hosts important companies, such as Etsy, Credisimple, and Mouth Foods. Being one of the most innovative and trendy neighborhoods in Brooklyn allows its residents to connect with other entrepreneurs, co-founders, and creative professionals.
International Culture
It's an attractive point for tourists, foreigners, entrepreneurs, and digital nomads that are looking for a laid-back and multicultural atmosphere. Its convenient location, culture, city sightseeing, and hipster lifestyle makes it a true gem for artists and entrepreneurs, without the hassle and formality of Manhattan.
Food and Coffee Options
There are tons of dining options, from fast-casual restaurants to fancy and romantic ones. Our favorites are The River Café, Gran Eléctrica, and the Time Out Market New York. For coffee, we recommend Brooklyn Roasting Company, One Girl Cookie, and Almondine Bakery.
Coworking Spaces
Of course, DUMBO is not behind when it comes to coworking spaces. There you can find:
Median Rent
The median rent in DUMBO is $4,100, which is significantly higher than a few years ago, due to the tech boom that made it one of the most desired spots for living and working in Brooklyn.
These four neighborhoods in NYC provide full scope for the creativity, networking opportunities, and multicultural experiences for digital nomads that are interested in putting down roots for a bit in the vibrant and busy New York City.
Written by Nataly Echezuria
---
Where to next? Find flexible month-to-month rentals across the globe on Anyplace.
digital nomad destinations
new york city
nyc