A Post-Pandemic Future Where You Can Work from Anywhere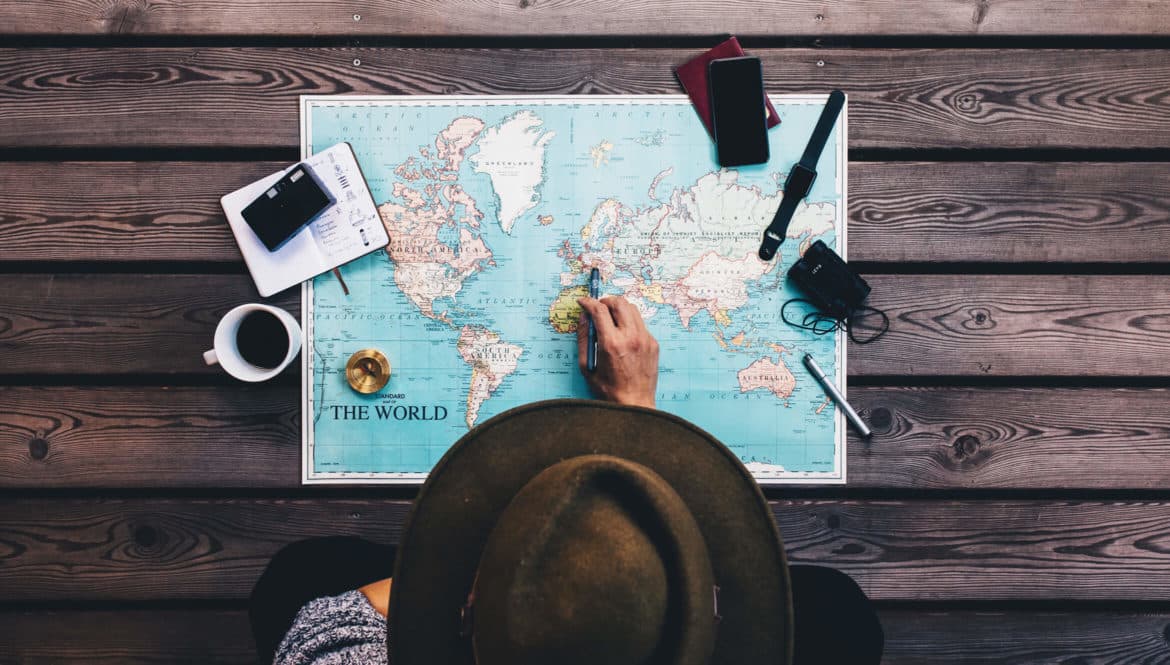 When "digital by default" is the new normal for millions of people, work can happen from anywhere—not just home.
Tech companies turned to work from home out of desperation, but many are now realizing its obvious benefits. It can save rents; it offers a flexible working environment to employees; studies have found it to improve employee retention and productivity, it may be better for the environment, and suddenly, there's a possibility to hire people from other geographies—and not just metropolitan areas.
Today, work from home is finding widespread support: Companies like Facebook, Twitter, Shopify have decided to extend their work-from-home policies, showing that office centricity is no more a given. And that's a good thing.
While the benefits of WFH (work from home) are obvious, questions of engagement, relationship building, and mental well-being have kept many on the fence. That narrative seems to be evolving both due to the pandemic and the success of many remote-first companies. In fact, there's something remote-first companies know that others don't. "The majority of CEOs who ran office-based businesses before the pandemic and didn't invest in their culture unknowingly relied on their office space environment to hold their unwritten culture together," CultureGene founder Bretton Putter recently tweeted.
He is right. Office culture has long been synonymous with office space when it's so much more. What a good workplace culture needs—from trust to mutual understanding to empowerment—is not dependent upon location, but context and attitude.
Many companies are therefore migrating towards a hybrid model which would be a mix of WFH and in-office work. But a few far-sighted organizations and individuals are thinking about taking the next logical leap: not just Work From Home, but Work From Anywhere (WFA).
What's the difference?
A WFH employee may like to stay at home for various reasons: from caring for an elder, looking after children to simply having the flexibility to take a longer lunch break, or work the hours they're most comfortable with. But a WFA employee can do all of that and also relocate. They can travel the world, move back to their hometown, or simply live in the countryside at a lower cost.
Research backs it.
In a working paper published by the Harvard Business Review, researchers studied the effects of a work-from-anywhere program initiated in 2012 among patent examiners at the U.S. Patent & Trade Office (USPTO). They analyzed productivity data for patent examiners who switched from work-from-home work conditions to a WFA program.
Their results showed that the work output of those who switched increased by 4.4% after the transition to WFA.
The reasons are obvious. WFA can satisfy any individual who likes their work but still wants more to life than just slogging away on the same desk day after day. And while WFA conjures ideas of the rich and privileged traveling the world, it can be more inclusive than that.
So what could work from anywhere mean for you?
1. Move Back to Your Hometown 
Historically, the idea of migration has been to move closer to jobs. But a lack of resources or network has stopped many from climbing the economic ladder. But tech-enabled remote work challenges all this.
It also challenges the isolation we often subject ourselves to by living far away from family and friends in crammed metropolitan spaces. When all you need is a stable internet, is living close to your roots, in smaller towns, such a bad idea?
2. Live in the Country or More Rural Areas
Perhaps moving back to the hometown is not a good idea for all of us, but the countryside can still have its lure. If you're thinking of WFH or WFA, chances are you're tired of the city commute, pollution, or frankly, the office environment. A change of place in the form of the countryside can be both a temporary reset as well as a long-term sustainable living option.
But what's most attractive about this idea is how affordable it can be. WFA can allow you to hold the same job, with the same salary, but with reduced expenses— thereby raising your standard of living. This is what can allow you to travel or at least, occasionally visit and work in newer lands.
3. Make Travel a Big Part of Your Life
A key reason why WFA is alluring to most of us is its implied ability to not be tied to a single location. As all you need is a stable internet connection, you don't have to wait for vacations or long weekends to plan a getaway. Again, travel doesn't have to be expansive. It can be another country but it can also be a town 100-miles away you've never visited. A town you can see yourself living in for a month.
The point is that WFA can help you integrate both short-term and long-term travel into your lifestyle in a way you could never before. And in doing so, it can help you see a little more of the world. 
A platform like Anyplace was built to support this type of travel and makes it easy to find places around the world (or in your state) available on a monthly basis, instead of just a weekend or on vacation. This idea of "slow travel"—a mindset that rejects traditional ideas of tourism and encourages you to soak in your environments—is most likely something that will grow as people realize it can be an efficient way to travel while working, without sacrificing productivity.
A post-pandemic WFA future
For the past three months, COVID-19 has shut down travel and imprisoned us in our homes but as countries learn how to tackle the pandemic, some amount of movement is returning. While there may never be a new-normal considering the many socio-economic faultlines the pandemic had exposed, it is still an opportunity to reconsider how we live and work. At a time when office burnout is so common, a new form of lifestyle that places you first, cares about your well-being, and integrates travel can be extremely fulfilling.
Therefore, for every remote employee, the pandemic is an opportunity to reassess how and where we work. A chance to imagine work-life that's different from the one we've led so far.
For some it may be the comfort of working from home but others can think about relocation, blending life with travel, culture, and experiences of unseen places, while still holding a job and continuing to work.
You've tried work-from-home, now stretch the idea of home to consider working from anywhere.
---
Where to next? Find flexible month-to-month rentals across the globe on Anyplace.
digital nomad lifestyle
work from anywhere
work from home