The Ultimate Digital Nomad's Guide to Southeast Asia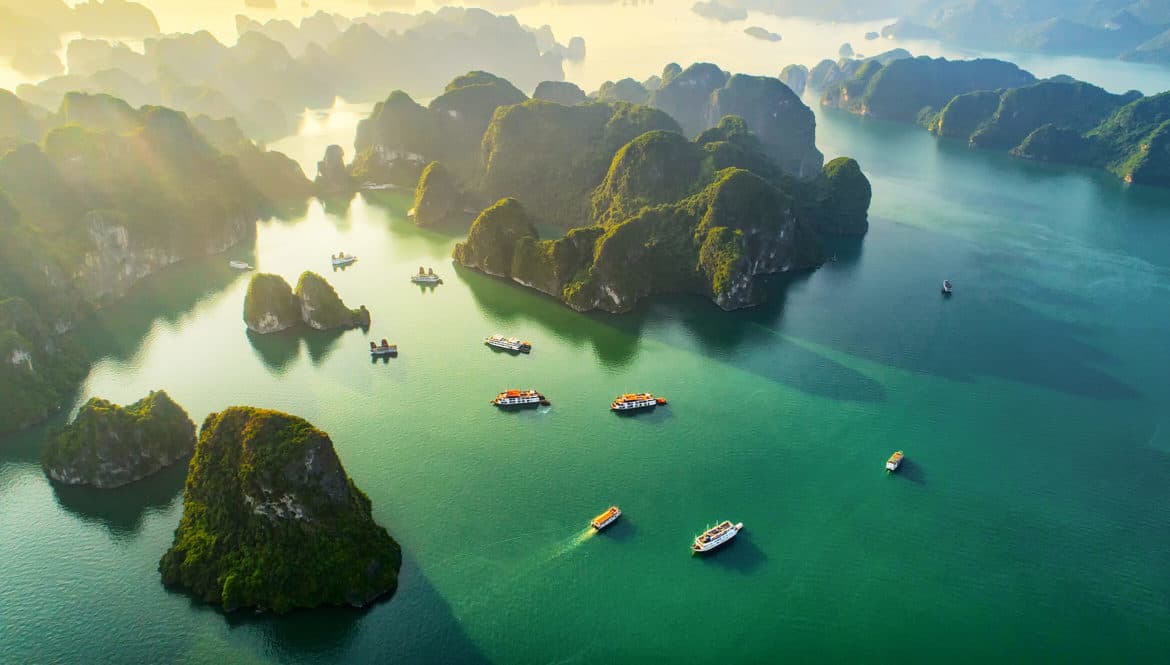 For the digital nomad, the world really is your oyster. We are very lucky to be able to work from any location, but in the age of the internet, this should be possible for many people. There is every reason for us to spend periods of time in the furthest corners of the globe, while also being able to meet our working responsibilities.
There are many places in the world that can provide a reliable internet connection, and Southeast Asia should come high on the list. 
Southeast Asia for Digital Nomads
Southeast Asian countries share many characteristics when it comes to climate, geography, and economics, though there are regional differences in language, religion, culture, and attractions.
Southeast Asia is in a tropical zone so the climate is almost always hot, although in some parts of northern Vietnam and Thailand the temperatures can fall below 50° Fahrenheit (10° Celsius) in the winter months. Much of the land is taken up by tropical rainforests, archipelagos of thousands of undiscovered islands, and beautiful palm-tree lined beaches.
Urban centers are rapidly expanding, as the region is producing more promising economic hubs similar to Hong Kong or Singapore. Most visitors will find Southeast Asia to be very low in cost when compared to Europe or North America. Popular resorts and larger cities are more expensive, but the average expenses are favorable to the visiting nomad.
English is widely spoken throughout Southeast Asia, but it is useful to learn a few phrases of the local lingo as a way of showing respect to your new neighbors. The different languages are mainly not mutually intelligible, which means starting your language studies from square one when you move from Thailand to Vietnam. Thai, Vietnamese, Lao, and Khmer (the language of Cambodia) use tones to impart meaning, but this is not true of other Southeast Asian countries. Fortunately, the languages that are spoken in Malaysia and Indonesia are similar and share many of the same phrases.
Myanmar, Thailand, Laos, and Cambodia are majority Buddhist countries, while Malaysia and Indonesia are majority Muslim countries. Vietnam is partly Catholic and partly Buddhist, and the Philippines is predominantly Christian. This will affect such things as festivals, rituals, customs, rituals, and dress. Other events and festivals may be related to the local culture or calendar, such as Tet, the Vietnamese lunar New Year, or Songkran, the unique water festival for the Thai New Year.
Popular attractions across the region include Angkor Wat in Cambodia or Borobudur in Indonesia, while in their free time digital nomads might have the chance to go scuba diving, surfing, climbing, or visiting wildlife rescue centers. In all parts of Southeast Asia, local people are usually friendly and welcoming to visitors from other parts of the world.
What to look for in a digital nomad location
Every digital nomad is unique in terms of the nature of their work, the hours they keep, and the lifestyle they lead. Personal preferences and leisure pursuits will define the path of many nomads, while others are led by the demands of their careers.
Lifestyle
While some prefer the hustle and bustle of the city, others will immediately think of a beach when told they can work from anywhere. Both of these are possible in Southeast Asia, and beach resorts can also be easily reached for a weekend away for those staying in the cities. There is a wide range of accommodation options, including urban condos, furnished apartments, co-living spaces, and beachfront bungalows.
Community
When working remotely, feelings of isolation can be a constant struggle for many people. The best way of dealing with this is to connect with other digital nomads in the same situation, by working from coworking spaces and attending professional meetup events. In certain locations, there are larger digital nomad communities where people can find more opportunities for socializing and professional networking.
Leisure
Many digital nomads are more focussed on making the most of their free time, which could involve jungle trekking, yoga, and meditation, rock climbing, or learning more about the local culture. Every destination offers a unique experience to the traveler, with different activities to engage in and cultural or natural sites to visit.
Visas
Unfortunately, Southeast Asia is not the easiest global region when it comes to visas and regulations. There is the cost and time spent managing visas, but this can usually be conveniently handled through an agency. Digital nomads should always be careful to check visa requirements before visiting a country, as some will allow visas on arrival but others require them to be applied for in advance. Malaysia allows American and European tourists free visas on arrival for 90 days, but Thailand only allows 30 days.
Another option is to take advantage of the special visas available, such as the Entrepass scheme of Singapore, the Malaysian Tech Entrepreneur Program, or the Indonesian Social Visa. These allow visitors to stay for longer periods of time.
Digital Nomad Hotspots in Southeast Asia
Thailand's second-largest city, Chiang Mai has long been a favorite among digital nomads. Right in the north of the country, Chiang Mai is a long way from the beach but it is home to spectacular Buddhist temples and it is possible to take different mountain excursions. The city is relaxed and it has a comfortable small city feel, while also having all the much-needed conveniences and an excellent selection of affordable co-working spaces. There is a strong network of digital nomads with various events for connecting people and sharing ideas. Chiang Mai is also incredibly cheap for the region.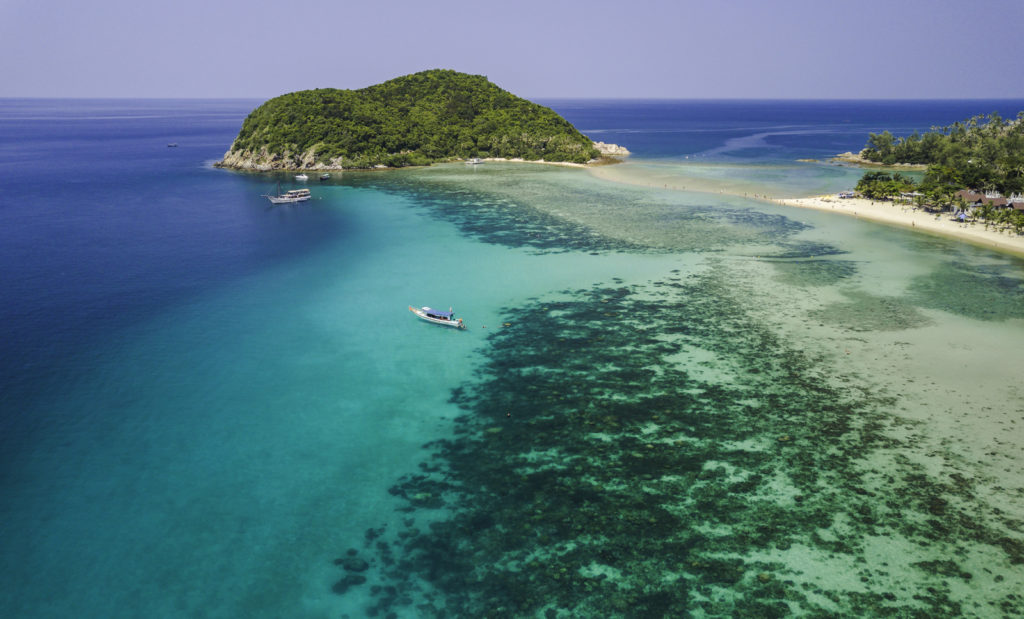 For those that like to party, Koh Phangan is best known as the home to the original full moon party. However, the Thai island to the east of the mainland has much more to offer, and by contrast to much of Thailand, the western side of the island is very peaceful. There are beautiful beaches to enjoy and a multitude of yoga centers.
Koh Phangan is known for being a place of healing due to an abundance of naturally occurring crystals, and there is something of a hippie vibe. There are several coworking spaces around the island, a number of suitable restaurants and cafes to work from, and a friendly community of expats. But unfortunately, island prices are above the national average and the residents are quite isolated.
Penang is a large island and state in the north of peninsular Malaysia, close to the border with Thailand. George Town is the third-largest city in Malaysia and it is well connected with an international airport, as well as trains and buses to Kuala Lumpur or Thailand.
The island has a charming historical center, a small selection of coworking spaces, mountains, and within reach beaches. Visitors can hike through the trails of Penang National Park, take part in various sports, or enjoy the diverse Malaysian cuisine. English is widely spoken throughout Malaysia.
This is certainly not the most affordable option, with a high rate of accommodation and cost of living, but the business and venture capital opportunities in the island nation of Singapore may make it worth the while. Entrepreneurship is booming here, so it could be just the place to launch your startup.
Coworking spaces and interesting professional events are in abundance, and the city is very well connected with other parts of Southeast Asia and the rest of the world. The city is also safe, modern and it has excellent internet speeds.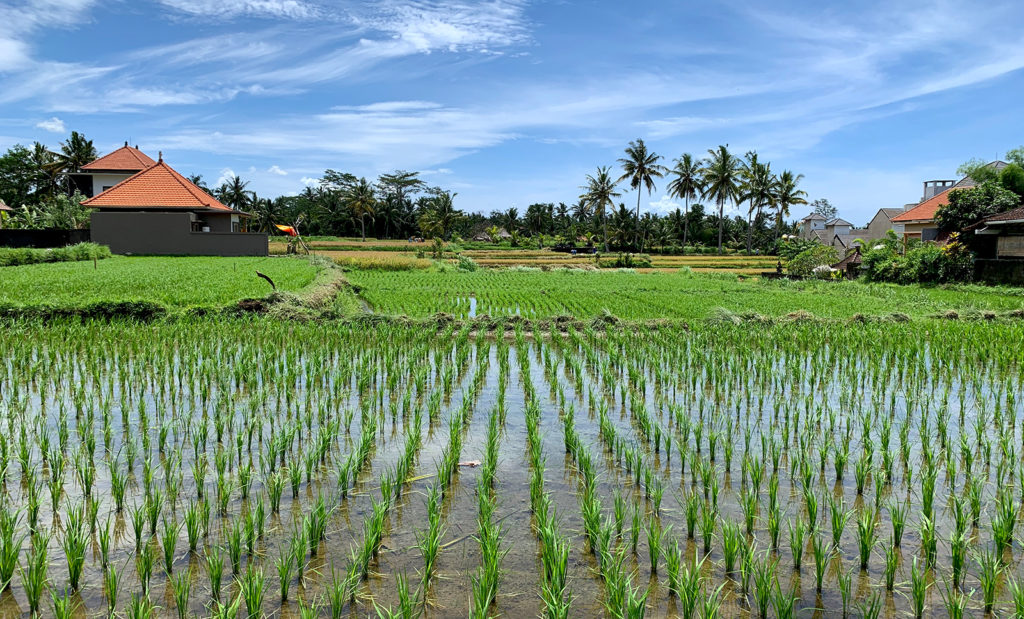 A beautiful town in the spiritual heart of Bali, Ubud finds its place between rice fields and jungle canyons. Ubud is not large, but it abounds in cafes and restaurants, yoga centers, and art galleries. Despite the high volume of tourists, the town remains genuinely traditional and the Balinese are proud of their cultural heritage, so visitors should expect to see colorful and jubilant festivals on a regular basis.
There are a handful of coworking spaces in Ubud, suitable cafes to work from, and networks of expats. Ubud is affordable, the accommodation is extremely comfortable, and the local people are amazingly kind and friendly.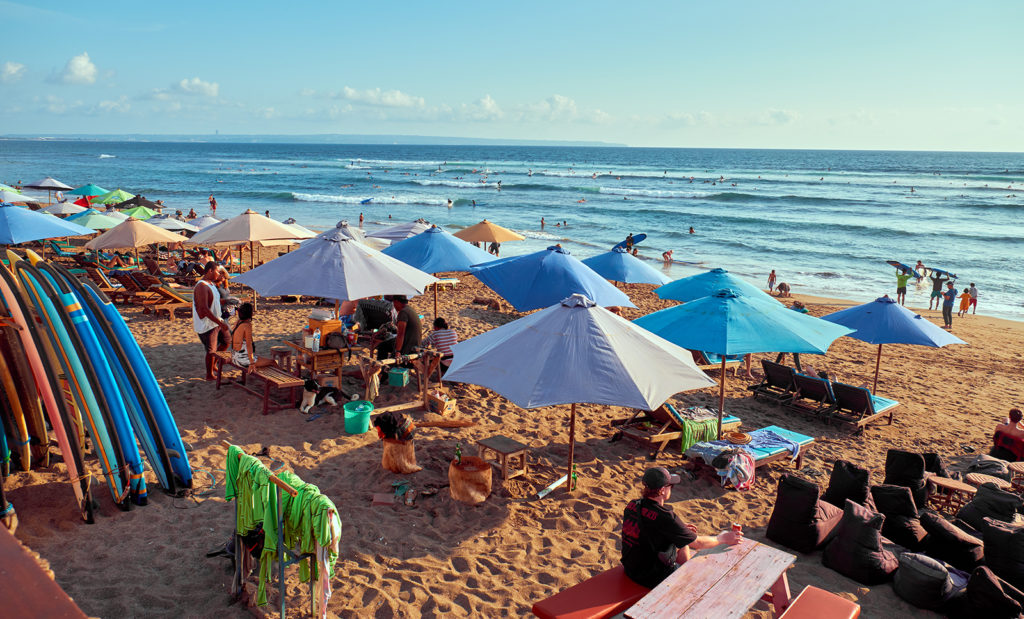 Another Balinese destination, Canggu appeals to a slightly younger crowd and especially to surfers. While Ubud is inland, Canggu sits on the beach and promises good surf, as well as beach parties, boutique stores, and bakeries. It may lack the authentic ambiance of Ubud, but Canggu could be more suitable for those who like their home comforts, or to be by the sea. Canggu also has a range of coworking spaces and a community of long-term foreign residents. There are regular networking events to get to know other nomads.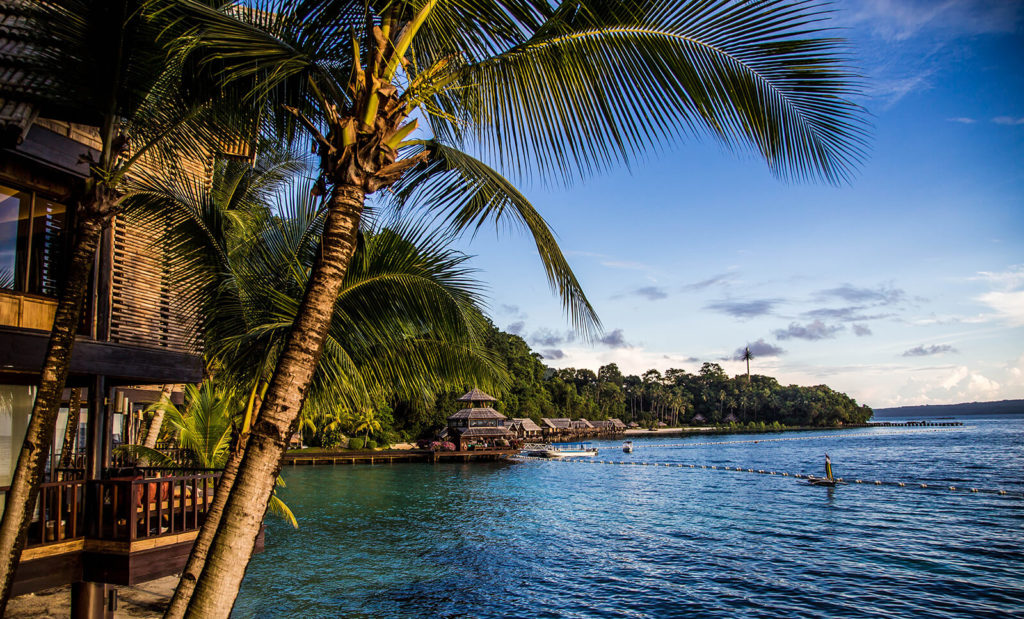 Many agree that Manila is a large, difficult city to manage, and the expat scene in Cebu is somewhat unsavory. But the third-largest city, Davao, is overlooked by the digital nomad scene. It is a friendly coastal city with a low crime rate, as well as a low cost of living. There are reliable coworking spaces, a good range of cafes to work from, and the city is easy to get around. There is not much of a digital nomad community, but this could be about to change.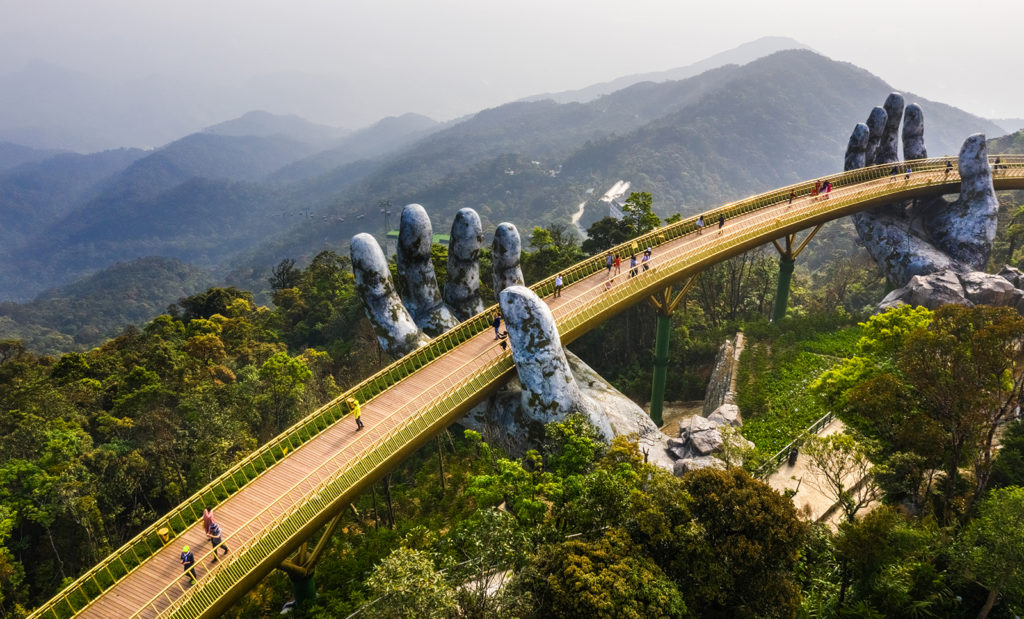 Around halfway down the long, curvy coastline of Vietnam, Da Nang is a city of slightly over one million, with a good selection of coworking spaces and affordable accommodation options to choose from. It offers high-speed internet, a range of cafes to work from, a chance to try the exquisite Vietnamese cuisine, an incredibly long beach, and a good choice of excursions to make on your days off. It's still emerging as a digital nomad center so the community is not yet fully developed, but Da Nang is on its way to being the next new hub.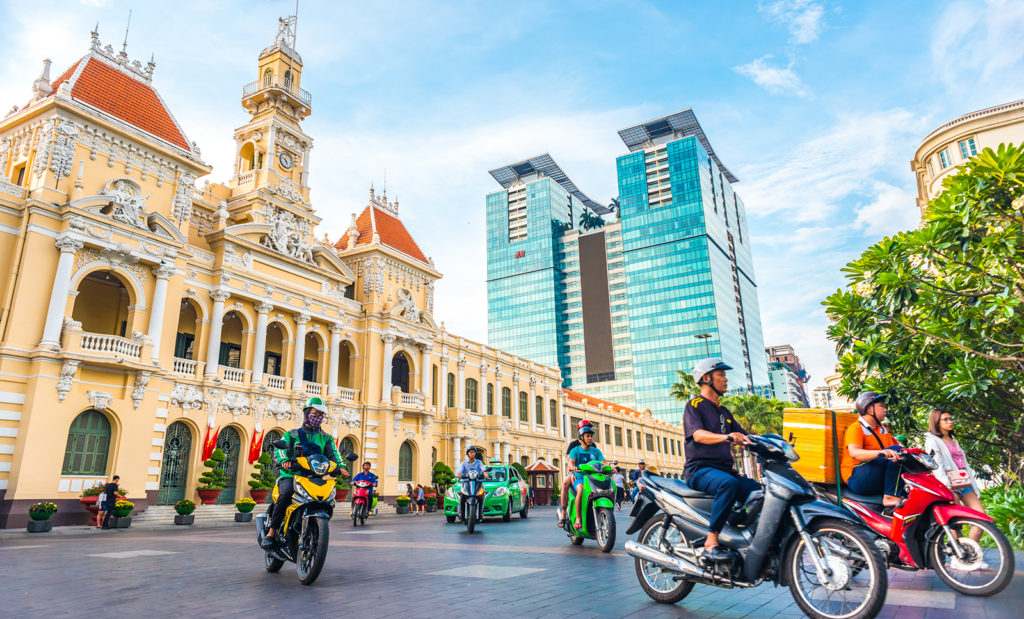 Larger than the country's capital, Hanoi, Ho Chi Minh City is hot throughout the year and rainy for much of it. It is a big, chaotic city with traffic that's difficult to get used to, but HCMC also has a likable aggressive charm.
There is an excellent range of coworking spaces, a vibrant nomad community, especially in tech and entrepreneurship, and endless eateries and cafes with high-speed internet to choose from. HCMC is not as affordable as a smaller town like Da Nang, but it offers more chances to make connections and has better travel links to other places.
These are just some of the most popular destinations for digital nomads in Southeast Asia, but the list continues, and new communities and hubs are started every day. This is a beautiful and comfortable part of the world where digital nomads have the chance to meet adventurous and like-minded people. Not every city, town, or island will be to your liking, but there is certainly at least one place that will be just right!
---
Where to next? Find month-to-month rentals across the globe on Anyplace.