9 Life Hacks for New Digital Nomads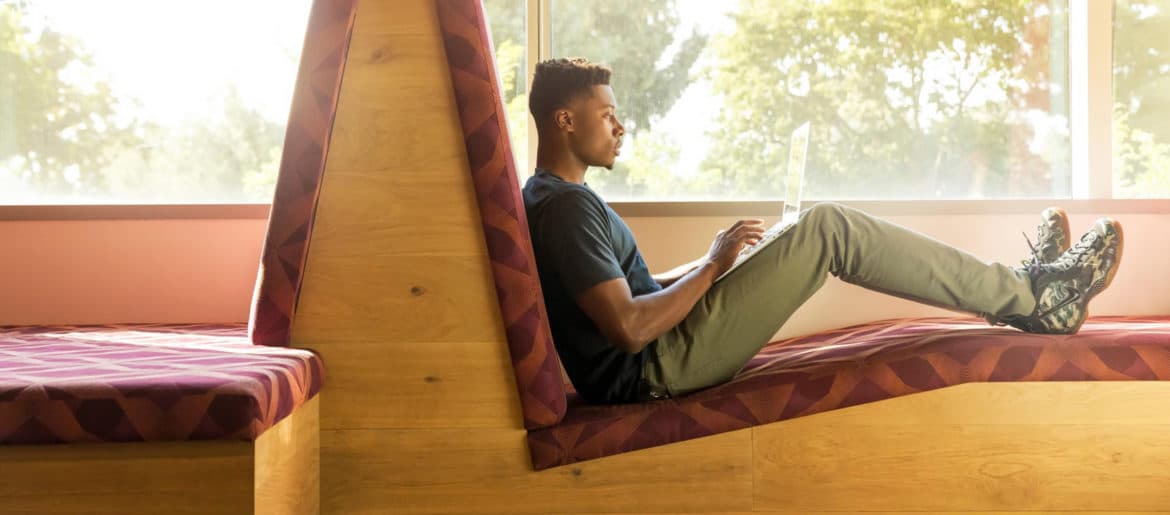 Did you just decide to quit your job, pack your bag, and fly to a sunnier destination where you open your door to ocean waves and lines of palm trees? Before you get washed up in dreams of afternoons amid calm, refreshing waters and evenings drinking cocktails while the sun fades into the sealine, it's important to remember that you still have to work. 
Before you blindly venture off, you need to do some preparation. You're likely thinking, "What do I need to prepare for? All I need to be a digital nomad is my laptop, a WiFi connection, and my passport." Well, you're right and wrong. 
While remote work requires an internet connection, a laptop, and a passport (if you're traveling to another country), it's not always that straightforward. 
Try to answer these questions:
What happens when you have a project due, but the power cuts out? How about when a virus destroys your files? What happens when you get injured, and you don't have travel insurance? Or, when you go through a work lull and you need to find affordable accommodations or new work fast? What happens when you get to a new country, but can't get a SIM card due to having a locked phone? To sum it up: you need to be prepared. 
Below, you'll find nine life hacks that will help you transition into the digital nomad lifestyle, Anyplace, anywhere.
1. Get Travel Insurance
Riding a scooter in Thailand? Hiking up a mountain in Tanzania? Walking the streets of Vietnam? Sitting in a coffee shop in Italy? Working next to the sea in Croatia? Wherever you go, get travel insurance.
You don't want to get stuck in a hospital without insurance, especially if you're a new digital nomad with little money to your name. We've all seen the GoFundMe fundraisers detailing a sob story about someone stuck in a hospital with no insurance. Do you want to become one of those stories? Probably not. It's easily avoidable.
Thankfully, there are insurance companies tailor-made for digital nomads. If the travel insurance you bought in your home country runs out (or it's too expensive, and you want to switch), you can always sign up for SafetyWing. It costs $37 USD per month and automatically renews every 28 days. 
You can't sign up for SafetyWing until you've left your home country, but you can always purchase travel insurance from home for your first week, month, three months of traveling, and then switch to SafetyWing.
2. Try Volunteering
When you first start out as a digital nomad, it can be tough to be totally location independent. Some may look into finding a part-time job, while others may look into finding inexpensive places to stay. But if you want a taste of culture, free food, accommodation, and interaction with the locals, here's a life hack—look into Workaway—a fantastic volunteer platform.
In exchange for two to five hours of work per day, five days a week, your Workaway host will offer you room and board. You can choose from a plethora of options: work at a hotel, help with gardening, teach at a school, take care of pets, etc. 
Be sure to find a location that offers WiFi—each account declares whether they have WiFi or not! It's also important to note that some Workaway hosts in poorer countries may charge a small daily or monthly fee.
3. Book Affordable Lodging
One thing digital nomads do best? Slow travel. As a remote worker, if you want to get work done and boost your total productivity, it's best to settle in one spot for a long period. This is where Anyplace comes in.
On Anyplace, you can search for accommodation that best suits your style. You can meet other cool digital nomads like you by booking a stay at a co-living space, you can find a cozy apartment, and you can stay in a hotel, too. You can book your ideal, fully furnished space for a minimum of one month, and stay up to a year (some places allow you to stay even longer).
In the end, a long-term stay can help to save you some serious cash, as it's much more affordable than booking a place on a daily basis. Plus, instead of spending buckets of money on eating out, you can concoct meals for cheap—it can be healthier this way, too. 
Anyplace can provide you with a quiet space to get work done before you venture along the shoreline, hit up a local bar, or explore the vast landscapes spanning the backyard of your current destination. 
4. Join Digital Nomad Groups on Facebook
Looking for even more digital nomad life hacks? A virtual community? Opinions on how to increase your productivity? Answers to questions? Possibly people to meet up with? You can connect with others, share stories, and ask for advice via public digital nomad groups on Facebook. Sometimes remote work can be lonely, and it helps to know that others can relate to your WiFi problems, isolation, payment issues, and more. (Okay, they can relate to the good stuff, too.) 
To get started, you can join a group like Digital Nomads Around The World. Once you're in, you can scroll through and see if any of the questions asked by other nomads can relate to ponderings you may have. 
Keep your eye out for job postings on these groups, too!
5. Unlock Your Phone Before You Travel
It's super beneficial to unlock your phone before you hop on an airplane. It makes it much easier and cheaper to buy a SIM card when you land. However, if you don't unlock your phone, it can be difficult to get a SIM card. 
You may be wondering why you need a SIM card, especially if there's WiFi wherever you go? Well, if you're traveling to countries outside of the Western world, you may experience unexpected (and lengthy) power cuts and dodgy WiFi, which can make remote work rather difficult. 
A SIM card gives you the chance to connect the 4G network on your phone to your computer during a power cut or while you experience slow WiFi. If you plan to travel or volunteer in more off-the-beaten-path locations, it's definitely beneficial to get a SIM card or invest in a MiFi device. 
Stuck on a cell phone plan? Be sure to switch to a travel-friendly plan before you hit the road!
6. Get a VPN
Digital nomads need WiFi to stay afloat. Basically, it's our means of survival. And it only gets better when we come across electric-fast free public WiFi. Cue a choir of angels singing Hallelujah. That said, public WiFi tends to lack the security of our private networks. 
If you want to make payments, check your bank account, or complete confidential work for your client, the lack of security surrounding public WiFi can increase your chances of getting hacked. What can you do? Install a Virtual Private Network (VPN). 
A VPN helps you to hide your online presence (keeping you safe from hackers), and you can switch to different international servers. Not only can it protect your work, but you can find which country offers the best selection of movies on Netflix—when you finish your work, of course.
7. Back Up Your Data
Being location independent means that you're responsible for securing your information and backing up your data. Remember: hackers love accessing private data via public WiFi! Even if you use a VPN, it's beneficial to back up your data. And doing remote work amid swaying palm trees may seem like a dream and all, but you're still prone to theft. And viruses. 
Get cloud storage and invest in an external hard drive. External hard drives may be your best bet, especially in the event of a virus or getting hacked. Just be sure to keep it safe, and don't carry it with you when you travel to work at coffee shops or your co-working space.
8. Sign Up For Freelance Platforms
One of the best digital nomad life hacks? Sign up for freelance platforms! Digital nomad newbies may find it tough to find stable remote work during their first few months of basking in a location independent lifestyle. 
You can find short-term positions and long-term positions on freelance platforms like Upwork and Fiverr. These platforms give you the chance to not worry about tasks like creating invoices and sending cold emails to desired clients. New digital nomads can easily navigate these platforms and apply for remote work. It's a great way to get started on your journey!
9. Create a Computer Stand (or Buy One)
This may seem like a silly life hack, but it's an important one.
You need to support your neck and back when you work! Staring at a computer screen all day tends to perpetuate a hunched back and uncomfortable neck positioning. Who loves back and neck pain? No one. No one does.
How can you adjust your sitting position? By putting your computer at eye level! You can either stack pillows, purchase a shorter chair, or invest in an easy-to-carry stand, like Roost. Basically, you want to get in a position that forces you to sit upright and looking straight ahead rather than hunched and rounding your neck to look down at your laptop. 
You may find it daunting to begin your endeavor as a digital nomad, but hopefully, these life hacks can help make the transition from working a full-time job to trying out remote work as seamless as possible!
Do you know of any more useful life hacks for location independent workers? Feel free to discuss any tricks of the trade with your fellow digital nomads in the comments below.
---
Where to next? Find flexible month-to-month rentals across the globe on Anyplace.
digital nomad
digital nomad planning
digital nomad tips
life hack