How to Choose an Accommodation as a Digital Nomad
Finding the right accommodation to suit a digital nomad lifestyle can be incredibly stressful for a first-timer, time-consuming and tedious for experienced nomads, and can even cause your cost of living to spiral out of control if you make the wrong decision.
However, finding the perfect accommodation is crucial for any nomad, as this place you temporarily call home is the only thing that will give you a sense of comfort and a chance to relax and unwind after a long day. So, here are some tips for finding the best accommodation for your digital nomad lifestyle:
1. Start By Assessing Your Budget
In order to narrow your search down and find the most appropriate accommodation for you, setting the right budget is the most important step. Start by setting an ideal figure you'd like to pay, and then add a stretch budget to that sum. When searching for accommodation, use your stretch budget plus an added 50%, assuming you will be able to get a discount. For example, if your ideal budget is $400 a month, with a stretch budget of $500, you should search for accommodation of up to $750 a month, as this will give you reasonable figures to work with. While you can include bills in this budget if you wish, there might not be a need if the utilities are built into the rent.
Pro Tip: Utilities and WiFi are included for all accommodations on Anyplace.
2. Decide on the Most Appropriate Location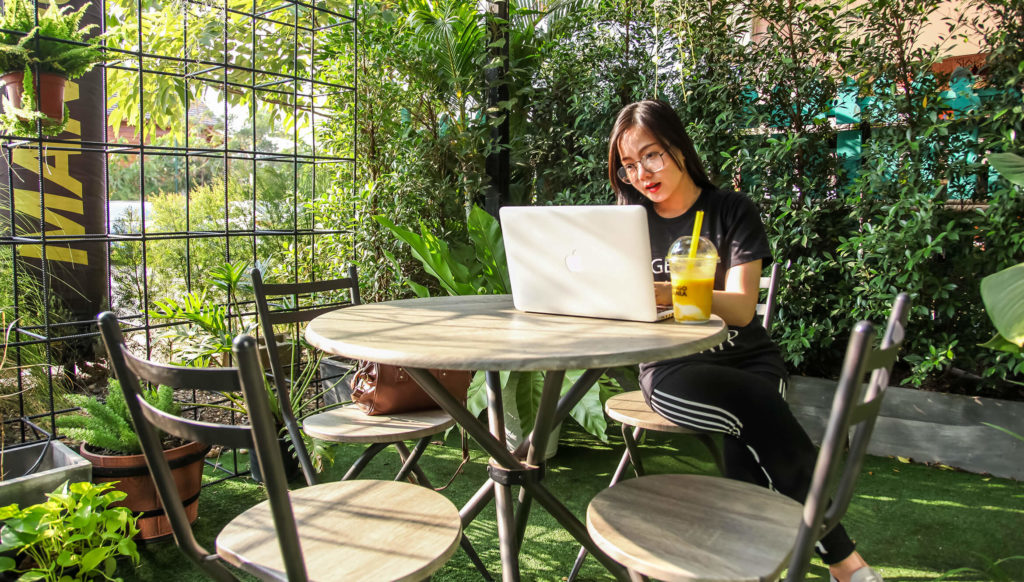 Whether you're planning on staying a couple of months or maybe a year, it's always best to favor longer-term accommodation as a digital nomad, such as residential areas that will allow you to live a slower and healthier life, almost like a local.
Try to find an area in your destination that's close to important services, such as hospitals, libraries, grocery shops, gyms, coffee shops, or coworking spaces, but maybe not right in the center of things. This will allow you to target the best possible areas of the city that are perfectly suited to both your budget and your digital nomad lifestyle. If you are used to living at a faster pace and moving more frequently, remember that you can still travel in your leisure time, even when staying in long-term accommodation.
3. Choose the Best Type of Accommodation
By default, many digital nomads turn to hostels or websites such as Airbnb when looking for accommodation to suit their lifestyle. However, neither of these options are great, as apartments on Airbnb are focused on short-term stays and becoming increasingly expensive, while hostels don't offer enough privacy and peace for remote working, and are not suited for extended stays either. Instead, a much better option would be to find studios for rent in your chosen destination, as they will provide you with enough peace and quiet to work from home, while being cozy and comfortable, and having all the necessary amenities you might need as a digital nomad.
Another housing option for digital nomads is co-living—it will provide you with peace and quiet (while still being cozy and comfortable), access to a coworking space, shared common areas where you can meet other like-minded digital nomads, and all the necessary amenities you might need.
4. Make Internet Connection a Priority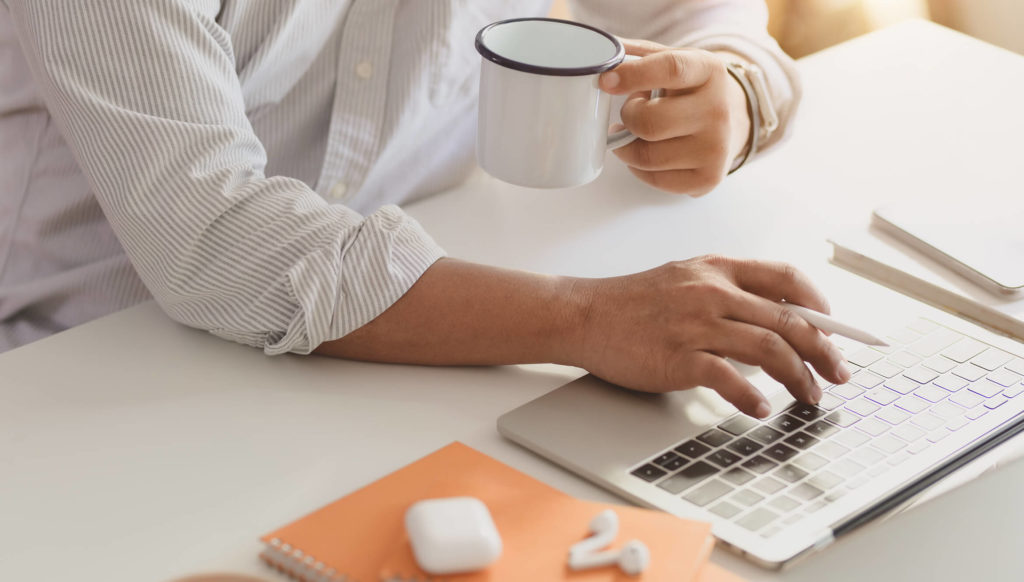 Regardless of where you go and how long you stay, having excellent and reliable WiFi is essential when living a digital nomad lifestyle, as a blazing-fast internet connection will help you knock out your work. What's more, it will also allow you to keep in touch with friends and family at home, or even apps, websites, and communities for digital nomads like yourself.
If you've decided to work from a café or a great coworking space in your neighborhood, then having high-speed WiFi at your accommodation might not be necessary. In that case, buying a SIM card that has good Mobile Data (preferably 5G) from a local operator can be a great alternative.
5. Check Out Nomad Accommodation Specialists
In recent years, a couple of housing websites—like Anyplace—have popped up, created by digital nomads for digital nomads, having the most important aspects, such as speedy WiFi, location, and coworking spaces, in mind.
Another option is browsing listings on sites like Craigslist or Apartments.com, although it might take a lot of time (and emails sent to random people) to actually find what you're looking for.
Alternatively, you can always search through Facebook groups (like these ones for San Francisco, Los Angeles, or New York) or even contact local digital nomad communities for recommendations on the best locations and the most affordable accommodation in your destination.
Due to its impact on how and when you work, your choice of accommodation can indirectly affect your whole lifestyle. Thankfully, the life of a digital nomad doesn't always have to be unpredictable or wildly expensive. With these incredible tips, you can easily find the best accommodation that will suit all of your digital nomad needs.
Written by Lana Hawkins, a stay-at-home mom by day and author by night. She is passionate about traveling, cooking, and home decor, and is a regular contributor at Smooth Decorator.
---
Where to next? Find flexible month-to-month rentals across the globe on Anyplace.
Our contributors are digital nomads who worked remotely from coworking spaces, coffee shops, libraries, and even beachside around the world.
You may also like