5 Proven Strategies to Motivate Remote Employees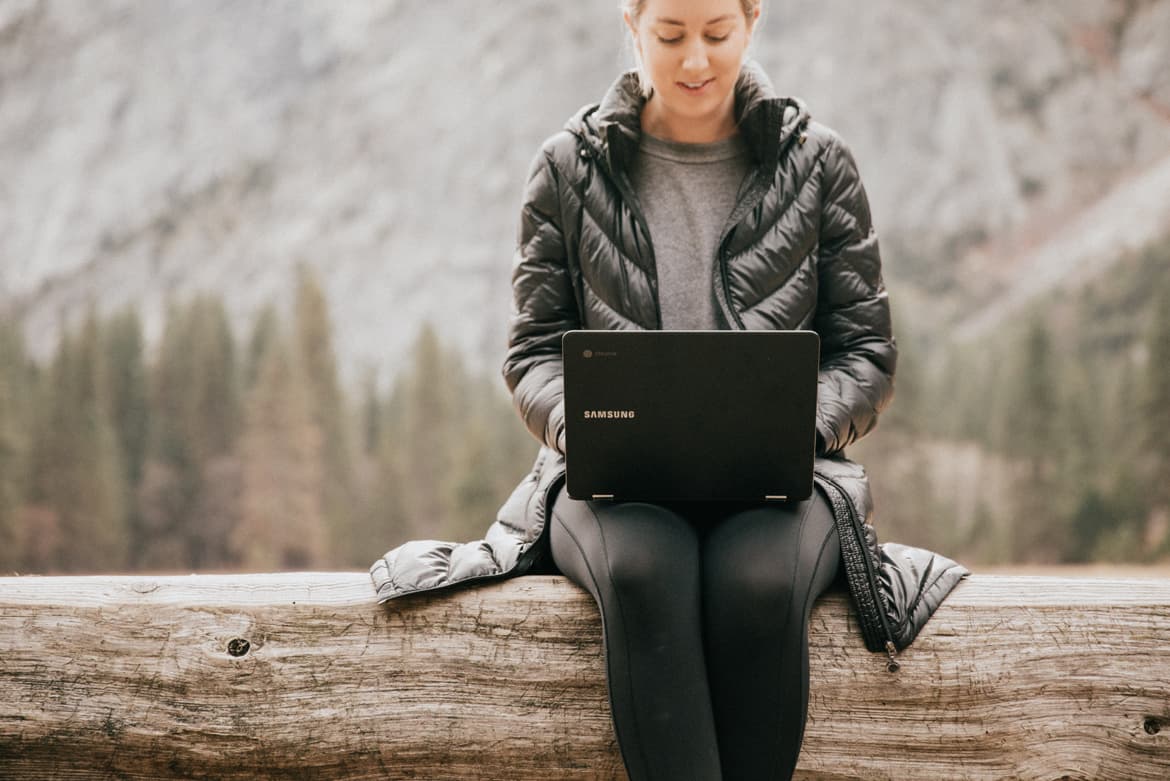 The face of employment is changing. Following the tumultuous changes brought on by the COVID-19 pandemic, working from home is more common than ever. Many businesses have never offered work-from-home options before. These new conditions can lead to motivation issues for new remote employees who have never worked from home full-time. These motivation issues increase the challenges faced by business managers and team leaders.
In this article, we discuss five proven strategies to motivate remote employees. We cover things like connecting with your employees and encouraging flexible, creative problem-solving. We also discuss unique work-from-home benefits like travel stipends and office supply stipends.
At a Glance
Connect with Employees Every Week
Encourage Creative Problem Solving and Solutions
Be Open to Experimentation
Treat Remote Employees as Part of Your Team
Offer Unique Remote Work Travel Benefits
Connect with Employees Every Week
When switching from in-person to remote work, a crucial aspect is missing the time spent connecting with workers. Of course, you can schedule routine check-ins in a casual environment in an office setting. However, remote employees may need an added level of structure.
Scheduling remote check-ins can help motivate employees while making them feel like they're still part of the team. Unlike typical office meetings, these check-ins can have a casual atmosphere. The critical thing to focus on during these meetings is open communication with your employees. This communication fosters a sense of connectivity with the main office.
Harvard Business Review suggests having a check-in at the start of the week. They recommend also checking up on your remote employees on Tuesday and Thursday. Then, if you want to wrap up the week's progress, you can schedule a personal goals meeting on Friday.
These meetings help set deadlines and let you go over any projects planned for the following week. The most important thing to remember is that these meetings help solidify your remote employees as part of the team. It also allows you to coordinate workflow between physical and remote offices.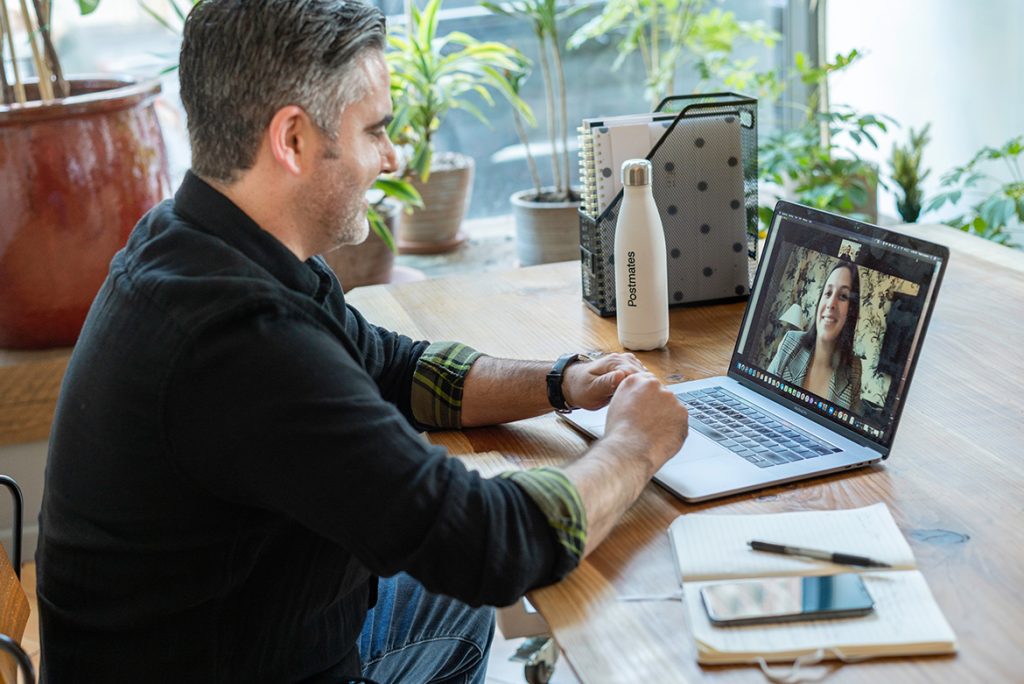 Encourage Creative Problem Solving and Solutions
In the face of new and developing remote work approaches, businesses must encourage creative problem-solving and solutions. Over-monitoring your remote employees may be tempting. But taking a "by-the-book" approach to office management may be detrimental to your office's productivity. It is important to remember that remote work is a new frontier, and the exact solutions used for in-office workers may not apply.
Allowing your remote workers to devise creative solutions to issues can benefit your business. You can apply creative problem-solving to both client expectations and office situations. For example, remote employees may turn in work at odd hours, which would not be acceptable in the traditional 9 to 5 work environment. However, working with your employees and their schedules may benefit your business in the long run.
Be Open to Experimentation
Remote work on such a large scale is already an experiment. With this in mind, allowing room in your work practices to experiment can motivate your remote employees. Allowing remote employees space to offer innovative, unconventional work solutions can increase motivation. It can uncover innovative work solutions you may be able to apply to other situations.
When motivating remote employees, you should view their suggestions as the same as any in-office employee. Ensuring your remote employees feel listened to can help increase their loyalty to your business. In turn, loyal employees are motivated employees. While you may feel like experimentation is risky for your business, it can increase employee loyalty. Experimenting may also uncover new and innovative solutions for your business.
Treat Remote Employees as Part of Your Team
Any business coach will tell you that your employees are an investment, which applies to remote employees too. Therefore, it would be best if you valued your remote employee's input. In addition, by ensuring they are as equipped as any other office member, your employees stay motivated over the long run.
Ensuring your remote employees have access to all relevant files, whether by a VPN or remote server, can help streamline their work. You can also ensure that your employees can work at their best without spending valuable time scrounging for similar tools.
Another thing that can help motivate remote employees is ensuring they receive equal benefits. Ensuring remote employees have benefits, time off, and sick days can increase their loyalty and motivation.
Offer Unique Remote Work Benefits
Work benefits can go a long way to motivating your remote work employees. Another way to encourage your remote work employees is by providing remote-exclusive benefits. Your employees can undertake remote work anywhere, so one unique remote benefit that you can consider offering is a travel stipend. By providing your employees the flexibility to take a "workation," you give them the ability to travel while still fulfilling their work requirements.
Anyplace offers fully-furnished lodgings catered to remote work employees. These spaces have everything needed to do your best work, including a furnished office near fantastic travel destinations. By allowing your employees a stipend to stay at one of these flexible-term furnished apartments for remote workers, you show you value them. Also, creating a rewarding environment for remote workers incentivizes your employees to work hard in turn.
An often overlooked perk for remote employees is an office supply stipend. Good office furniture and gear can be expensive, but providing compensation can go a long way in helping employees with their needs. In addition, office furniture like an ergonomic office chair or a standing desk can increase productivity and positively impact your employee's mental and physical health.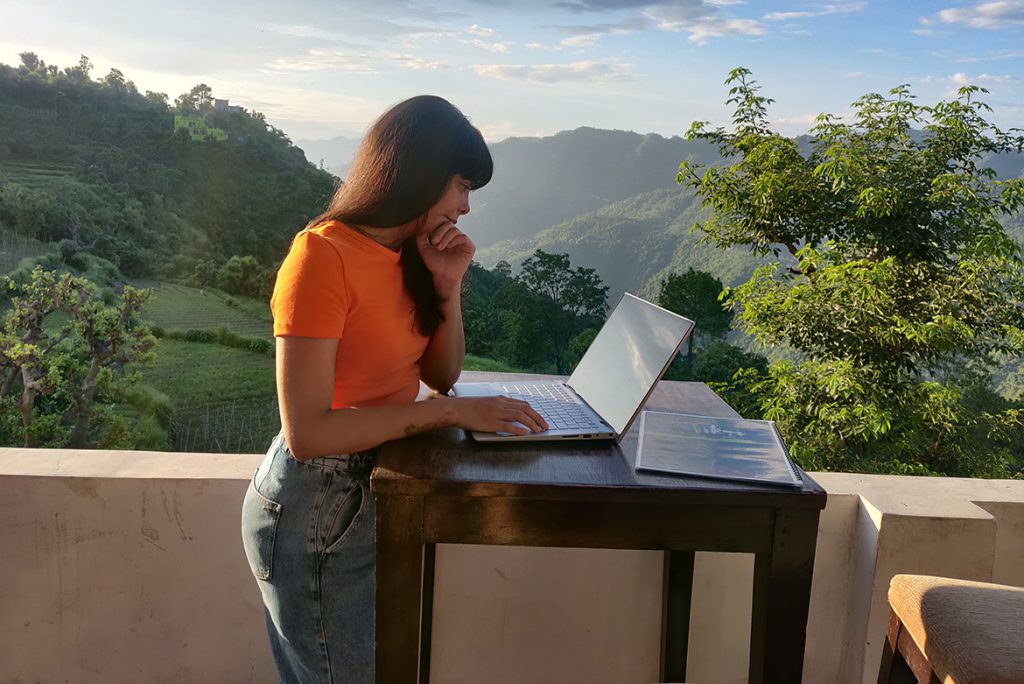 There are plenty of ways to motivate your remote employees. At Anyplace, we aim to offer comfortable, work-friendly accommodations in popular cities across the US. By including everything you need to work remotely – like an equipped – we allow you to take your travel goals into your own hands without waiting for vacation time.
And by merging travel with business, our flexible-scheduling remote work suites will enable you to stay motivated and enthusiastic about working here. Be sure to check out our listings to book the perfect workation today.
---
Where to next? Find monthly rentals designed for remote workers on Anyplace.
remote work benefits
remote work motivation